We are a Utah-based, bootstrapped, non-greedy, sustainable business that solves real problems. Don't think that we are some homespun outfit, we have assembled the A-Team of software engineers, marketing, and business talent. Except we don't carpool in a black van or wear heavy jewelry.
Development
Cimitra has 6 top-notch developers. Rather than introduce each member of the Cimitra Development team, let's tell you some of their individual accomplishments:
Contributed several additions to the Linux Kernel
Contributed several additions to the Python Project
Created large-scale backup solutions
Maintained the Linux operating system to be compatible with IBM mainframes
Designed large-scale monitoring solutions
Designed large-scale email archiving systems
Headed a team to create an LDAP Server for a major directory provider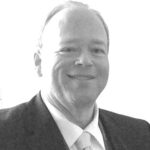 Willem Bagchus is a Messaging and Collaboration Specialist at United Bank. Willem had been looking for a solution just like Cimitra, due to his experience working in enterprise data centers. Without Cimitra, he was facing the need to develop an enterprise control panel just like Cimitra.
"When you are managing a number of servers, it's very time consuming to perform the daily routine tasks unless you have some centralized control panel where you can launch the processes as needed. ", Bagchus said.
United Bank has successfully implemented a Microsoft based hybrid cloud infrastructure. Many different groups have many different kinds of daily processes that need to be run. With Cimitra, which supports Active Directory groups, control menus can be created to suit each groups' needs without giving rights to the individual servers. This makes Cimitra a huge time saver and it won't compromise security.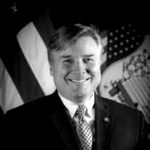 Mike Hussey is the CIO for the State of Utah and runs the Department of Technology Services. The State of Utah has long been known for pioneering and innovation. Mike has a lean Linux powered environment mixed with several Windows servers.
The populace of the State of Utah is growing faster than any other State. Mike needs innovative solutions such as Cimitra to offer solutions to a growing populace without having to grow IT resources.